After a little delay I'm happy to announce the winners of this year's Egriz awards! This year we had 325 fans vote in the poll, the most I've ever had. We've got a few very close races and a few blowout decisions. So, going in order of the poll, let's get this going!
1. The Tim Hauck Award – given to who the fans feel was the most valuable player on defense. The top three vote recipients were:
3rd: Zach Wagenmann, with 64 tackles, 16.5 TFLs, 8.5 sacks, 3 forced fumbles, and 1 fumble recovery
2nd: Jordan Tripp, with 100 tackles, 2 sacks, 3 interceptions, 1 forced fumble, 3 fumble recoveries, and 1 blocked kick.
1st: Brock Coyle. Brock won this year's defensive MVP award receiving a whopping 73% of the vote. Brock's final season line put him at 125 tackles, 13.5 TFLs, 4 sacks, 2 interceptions, 5 forced fumbles, and 1 fumble recovery. Congrats Brock!

2. The Chase Reynolds Award – given to who the fans feel was the most valuable player on offense. The top three vote recipients were:
3rd: Jordan Canada, 1062 rushing yards plus another 121 receiving yards and 16 total TDs.
2nd: Ellis Henderson, 1008 receiving yards and 14 total TDs.
1st: Jordan Johnson. Not a big surprise here, the return of Jordan Johnson was the spark the offense needed to get going. Johnson went without throwing an interception until halfway through the season. His final stats show 3387 total passing yards, 148 rushing yards, 32 TDs, 5 INTs, and a 56.7% completion. Congrats Jordan!
3. The LV Award – Given to the most electric player on offense. This one was a landslide for the winner.
3rd: Jordan Canada
2nd: Travon Van
1st: Ellis Henderson. Beyond the basic stat of Ellis's 1008 receiving and 14 total TDs he was averaging over 23 yards per catch and sealed two games with winning TD receptions. While not on offense Ellis was also electric returning the ball with a 12.2 average per punt return and a 24 yard kick return average which included a game winning kickoff return for a touchdown. Congrats Ellis!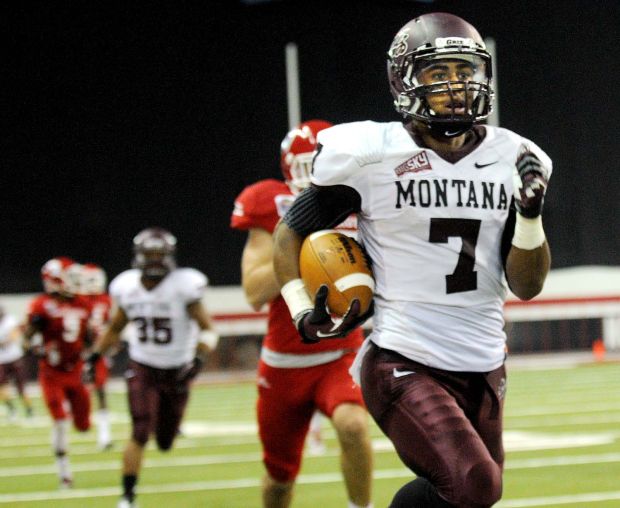 4. The Missile Award – given to who the fans feel was the hardest hitter on defense. There were a lot of options here and a lot of vote getters. For the sake of the voting breakdown I'll go top 5 here as all received a good portion of votes.
5th: Alex Bienemann
4th: Zach Wagenmann
3rd: Matt Hermanson
2nd: Brock Coyle
1st: John Kanongata'a. "JP" had 88 tackles on the season and was often shown as one of the more punishing hitters on the team. Other opponents fans would jump to the message boards afterwards bemoaning how hard JP hit their players. That's a pretty good sign that his dealing out of punishment was getting noticed. Congrats John!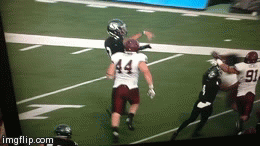 via Imgflip GIF Maker
5. The Brady Green Award – given out to this team' unsung hero. We had a few late additions of Jamal Wilson and Alex Bienemann and both made a good surge after being placed on the list. Much like the Missile Award I'll show the top 5.
5th: Anthony "Chief" Goodwin
4th: Clay Pierson
3rd: Jamaal Jones
2nd: Alex Bienemann
1st: Cam Warren. Cam's season was quietly a fairly solid one, 513 receiving yards and 3 TDs, also add in one rather clutch 2 yard run from a direct snap on 4th down. Warren finished 3rd in receiving, tied for 3rd in TDs. He made some incredible catches at key moments in many games to keep drives alive, and the fans really recognized that giving him just over 32% of the total vote. Congrats Cam!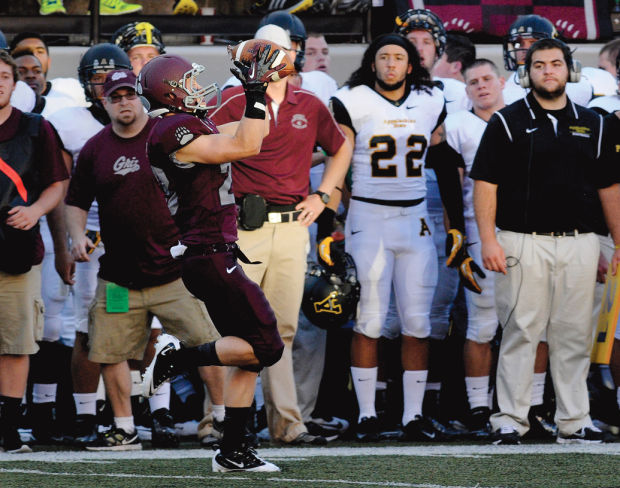 6. The H.A.F. Award, given out to the O-lineman that best dominated the line of scrimmage over the course of the season. No shocking result here.
3rd: Will Poehls
2nd: Kjelby Oiland
1st: Danny Kistler, Jr. As a 6-8, 315 pound tackle with pro potential written all over him Kistler won a large majority of the vote. Maybe one of his better games was where he let Buck Buchanan winner Brad Daly get around him once early and then shut Daly down for a good portion of the rest of the game. Congrats Danny!
7. Assistant Coach of the Year. Given to whom fans feel gave the best contribution to the team as an assistant coach and one whose unit he coached showed best on the field. The winner had over 50% of the vote. Beyond him there were quite a few who got consideration as well, I'll go top 5 again. Also every coach got at least 5 or more votes, interesting to see.
5th: Rob Oviatt, Strength and Conditioning.
4th: Ty Gregorak, Defensive Coordinator
3rd: Kefense Hynson, Co-Offensive Coordinator & QBs
2nd: Torrey Meyers, Wide Receivers
1st: Justin Green, Running Backs & Recruitment. The stable of running backs is incredibly deep and the Grizzly ground game was incredibly effective this season. Jordan Canada rushed for over 1000 yards and Travon Van showed what a game-changer he can be. Add in the depth of talented backups Counts and Nguyen and you can see why Green is so widely respected by the fans. Add in that as recruiting coordinator for the last two years Justin has landed some major talent which has Griz Nation really looking forward to the future. Congrats Justin!
8. Fan's Choice for #37. If you the fan had a choice in who should wear the next #37, who would it be? Well the fans had a few choices they really gave a lot of votes to. The winner won by a small margin but there were 3 others who got a lot of votes, so let's go top 4.
4th: Connor Lebsock
3rd: Tucker Schye
2nd: Caleb Kidder
1st: Zach Wagenmann. Wags returns this next year with incredible career stats as a pass rusher. Add in that not only is he a Montana kid but a local kid too. This will be interesting to follow as Jordan Tripp has the choice in who gets the next #37, which is usually announced sometime after spring ball. Congrats Zach!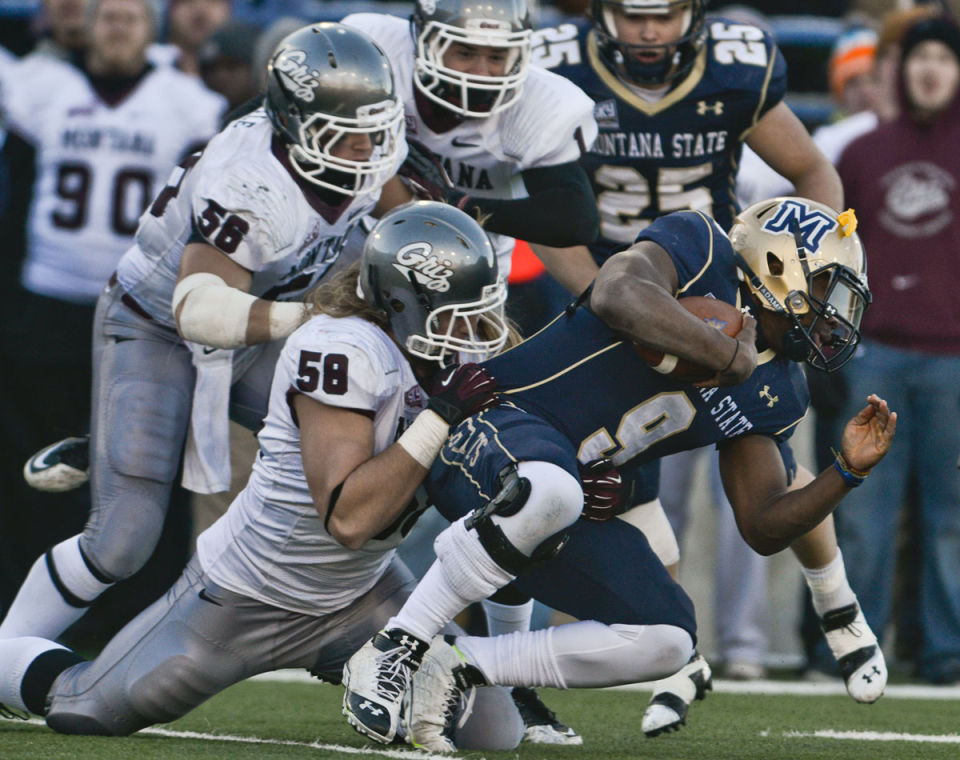 9. Biggest Impact Freshman. Awarded to the freshman (true or RS) that had the biggest contribution to the team. This vote was incredibly close with the winner being selected by just 4 votes over 2nd place. That said, we'll give each of the top 2 finishers a little bit of recognition. I'll go top 5 here.
5th: Zach Peevey
4th: Zach Gratton
3rd: Ben Worst
2nd: Jordan Harper. Jordan returned the Grizzlies after a 2 year mission trip, as a red-shirt freshman Harper wound up being 3rd on the team in touchdown receptions with 4 and he had 109 receiving yards on the season.
1st: John Nguyen. Initially expected to redshirt, much like his brother Peter did John really excelled in fall camp. And when injuries worked their way through the running back corps, John answered the call when needed. Nguyen finished with 267 rushing yards, 22 receiving yards, and 2 TDs on the season. Congrats John!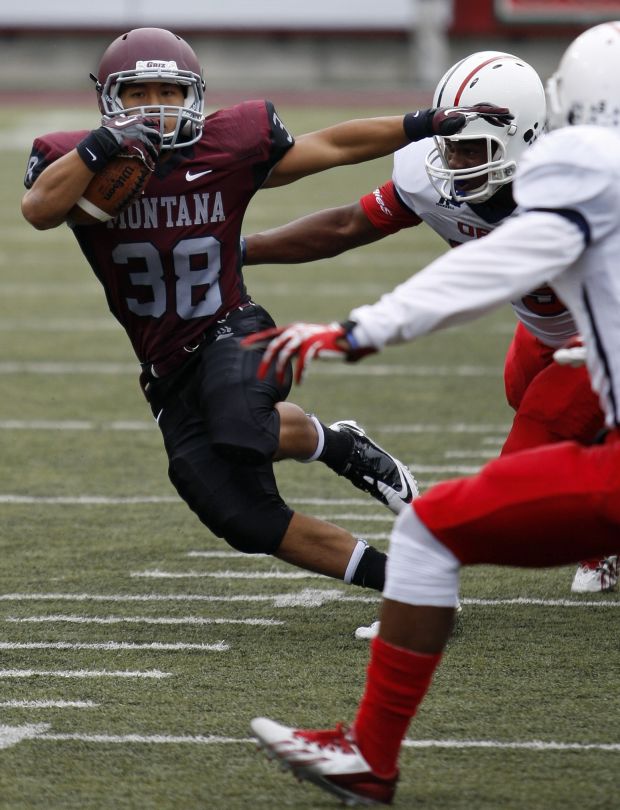 10. Most Improved Player – The title says it all, who showed the most improvement from 2012 on this year's team. Another very close vote, with 8 choices 6 of those received a good portion of votes. The winner wound up winning by just 29 votes.
5th: Clay Pierson
4th: Bo Tully
3rd: Chase Naccarato
2nd: Anthony Goodwin
1st: Ellis Henderson. In 2012 Ellis Henderson had 360 receiving yards on 23 catches and 2 TDs. Keep in mind that was 2nd best on the team behind just Sam Gratton who had 397 yards to lead all Montana receivers. Fast forward to 2013. Ellis finishes with 1008 yards on 43 catches and 14 TDs with a KR for a TD as well. Major improvement for a guy who will just be a junior next year and, who knows, he may just have a chance to break all of Marc Mariani's records once his Griz career has finished.
Congrats Ellis!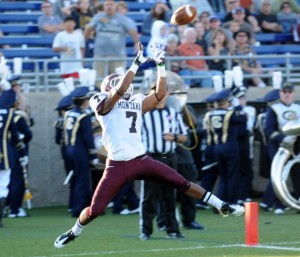 11. The Dave Dickenson Award – Given to the overall team MVP. As you recall Jordan Johnson had won the MVP on offense, Brock Coyle on defense. Two years ago it was the same showdown, McSurdy vs Johnson (MLB vs QB) but 2 years ago McSurdy won the vote. This time with 77% of the total vote Jordan Johnson runs away with the overall team MVP award from the fans here at egriz. Congrats again Jordy!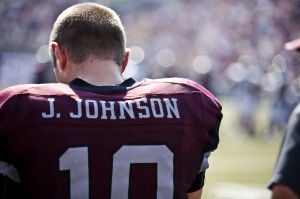 Thanks again to all who voted!
Also thanks to the 2013 Grizzlies, the 2013 coaching staff, and the 2013 Athletics Department for all of the great memories.
GO GRIZ!